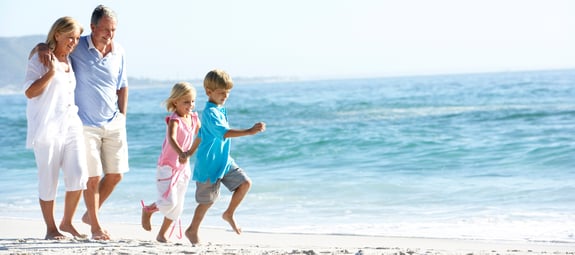 RETIRING WELL
Retirement is a big change. Are you prepared? We can be your guide.
WHAT IS RETIRING WELL?
Our mission is to provide the resources and community that empower our clients to prepare for and thrive in their retirement years.

The pre- and post-retirement years phase contain a highly concentrated number of

major life transitions that often have a significant impact on personal and financial

decisions.

​

We'll help answer the question, "How do we make sure not to outlive our savings, and at the same time, not under-spend our experiences?"
The latest Retiring Well insights and commentary
FROM THE BLOG
THE ELEMENTS OF RETIREMENT SELF-ASSESSMENT
No matter how successful you have been, there are always areas that could use some improvement. Think about your health, work, money, and relationships. We have identified 10 elements of life in retirement to consider. Where are you currently thriving, and where are you merely surviving? What parts of your life have you ignored in order to focus your attention elsewhere? What areas could you use your wealth to help improve?
The Elements of Retirement Self-Assessment
GET MY COPY
THE RETIRING WELL CONNECTION
The Retiring Well Connection is your access to curated content to help you prepare for and thrive in retirement. Sign up here to get the newsletter in your inbox.
Have questions? Want to learn more about our team?
Meet the Retiring Well Specialists
CHARLIE JORDAN, CPA, CFP®, CEFT®
Practice Area Leader, Retiring Well | Lead Advisor
Charlie's passion for integrating retirement, estate, and charitable giving strategies provides his clients with enhanced clarity and purpose for their wealth.
CHASE MOUCHET, CFP®, CIMA®
Wealth Advisor
Chase brings thoughtful listening and planning skills and a devotion to maximizing the impact of wealth for our clients.
3 STEPS TO RETIRING WELL
Schedule a 30-minute conversation.
Have a listening session.
Develop a custom plan.