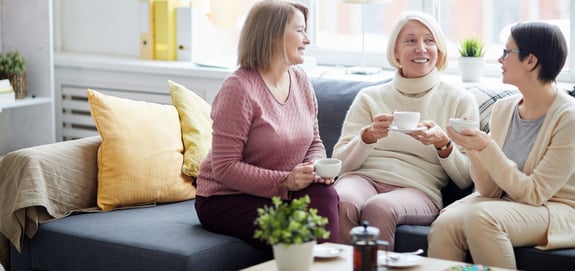 Community in Retirement
COMING SOON - EVENTS & WEBINARS
We are working hard to bring you in-person events and webinars. Due to rising cases of COVID-19, our organization has determined it is not safe to gather in person. Please check back in 2022.
BE INFORMED OF UPCOMING EVENTS BY SIGNING UP FOR OUR NEWSLETTER: THE RETIRING WELL CONNECTION
3 STEPS TO RETIRING WELL
Schedule a 30-minute conversation.
Have a listening session.
Develop a custom plan.
Meet the Retiring Well Specialists
CHARLIE JORDAN, CPA, CFP®, CEFT®
Practice Area Leader, Retiring Well | Lead Advisor
Charlie's passion for integrating retirement, estate, and charitable giving strategies provides his clients with enhanced clarity and purpose for their wealth.
CHASE MOUCHET, CFP®, CIMA®
Wealth Advisor
Chase brings thoughtful listening and planning skills and a devotion to maximizing the impact of wealth for our clients.